Trademark logos and artwork for companies, organizations, and events. Design work to fit all of your needs from primary logos to additional brand assets.

Print and digital layouts for all marketing materials from a one sheet to gallery books. Proofing, printing, and digital publishing services available.

Design work and delivery for custom products for your brand. From custom handmade signage to specialty apparel that fits the needs of your brand.

Graphics work, photography, and copywriting to fill your website, blogs, and social media pages. Photography work includes shooting and editing in post-production.

Design for custom HTML websites or sites built on platforms, such as WordPress or Joomla. Services for SEO, blogs, and email campaigns are also available.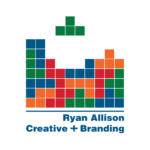 In the 21st century, your company is more than just a business, it is a living and breathing entity. Your logo is more than just a trademark, it is the face of your organization. Your brand is more than just your products, it is the personality of what you bring to consumers. Ryan Allison Creative + Branding strives to build a brand that not only reflects your business, but the DNA of what makes your company unique.
Ryan Allison Creative + Branding is located in Delray Beach, Florida. In the past, Ryan Allison has worked in Marketing, Advertising, and Sports Media in the Dallas-Fort Worth metroplex. Ryan graduated from Southern Methodist University in 2012, with a BBA in Marketing from the Cox School of Business.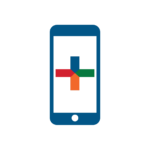 Are you ready to get started? Contact Ryan Allison Creative + Branding today. Whether you need a logo, print materials, or a website, Ryan Allison Creative + Branding is ready to help you build your brand. Please fill out the contact form to convey your project needs.